Working for myself allows me to work on projects where I feel most passionate, examples include:
Business Boost; The University of Manchester
This ESRC funded project connects PGRs and ECRs with businesses. Leveraging PhD knowledge and skills for the purposes of business development enabling impact whilst enhancing the employability of graduates. My role was to support teams in meeting the expectations of businesses through one to one and group coaching, as well as written feedback on project/research proposals.
Pathways PhD and ECR conference; The University of Manchester
This annual event provides information for PhDs and Early Career Researchers who are transitioning into or out of academia. It highlights the transferability of the Doctorate across a range of sectors and provides insight into how participants might communicate its value outside of academia. I have been asked to speak on keynote and more specific panels exploring employer perceptions, alternative employment for humanities graduates and for those wishing to enter consultancy and freelance work.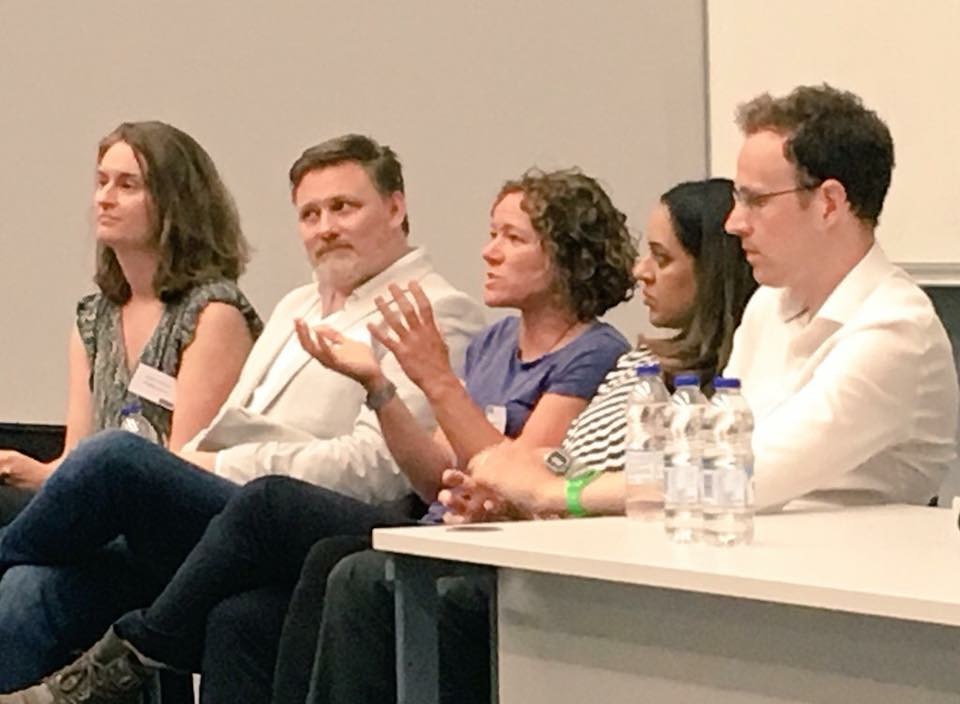 Conferences and Events
I present and attend conferences and events regularly within the areas of career transition and executive coaching. For example I presented a poster presentation and special interest session at Vitae 2018 and 2019, and a keynote presentation at the Research, Education and Development National Conference 2018. I am a regular attender of the Westminster Education Policy Conference and the International Coaching Federation Chapter events.
Contributions include a presentation with Anna Seabourne from the University of Huddersfield under the title 'Careers in Limbo; Using Social Theories of Learning to Support Doctoral graduates in Transition.' (see slide above) and the poster presentation 'What can I do with a Doctorate? Supporting the transition of doctoral graduates into an evolving employment market.'
Manchester Summer School; The University of Manchester
Manchester University supports its international students who are interested in entrepreneurship to develop business acumen through annual summer schools. These events encourage entrepreneurial thinking through a dragon's den style competition where teams develop and then present business ideas. My role was to sit on panels of investors to judge and feedback upon each business idea.
Design of 'The Challenge' program; National Citizenship Service
Designed a three-phase program with two other consultants currently being delivered to 50,000 young people per year. The program supports young people to develop in relation to social mobility, civic engagement and social cohesion. I led on designing the learning objectives based on consultations with senior stakeholders and the department's theory of change model and worked collaboratively to design content and resources to fit across a number of locations nationally.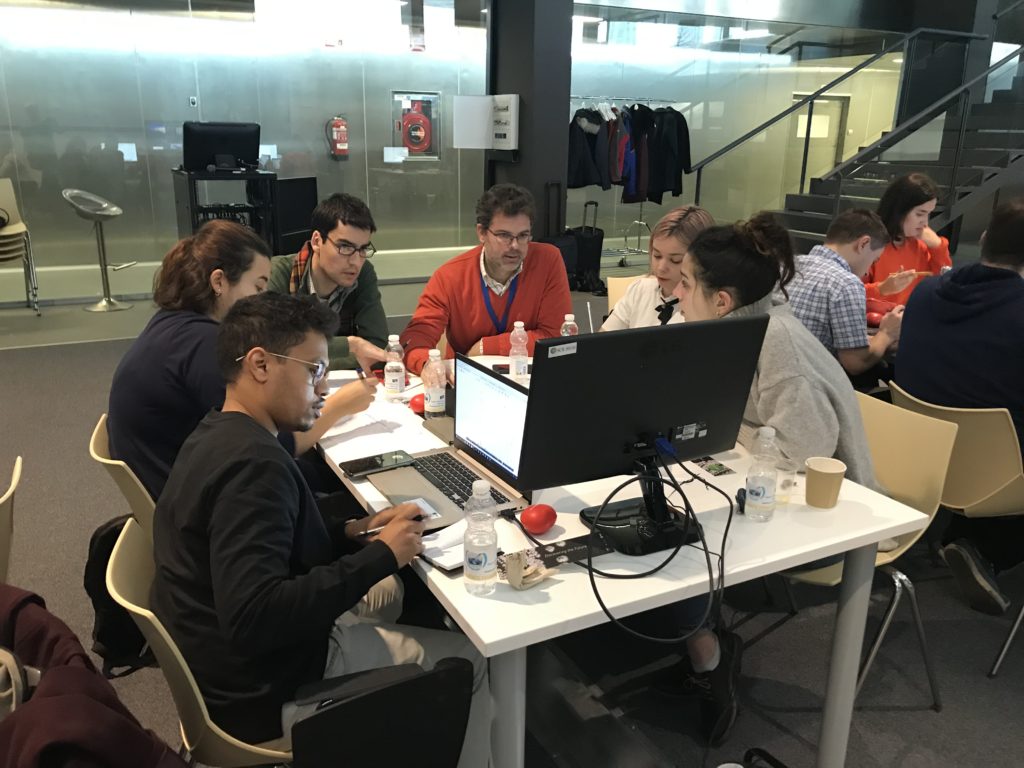 Evaluation of Services; Westminster City Council
Partnering with 'Young Advisors' a national charity. I liaised with key stakeholders to plan and facilitate a 3-month research project.  This involved me training and supporting a team of six peer researchers to collect and organise data for analysis. The research team was guided throughout the data gathering and analysis process to ensure relevant, good quality data was collected from across Westminster (n=200). I analysed and wrote up the data into a report and presented the findings to the Work and Skills Board. This work has continued to inform youth employment services and online provision in Westminster.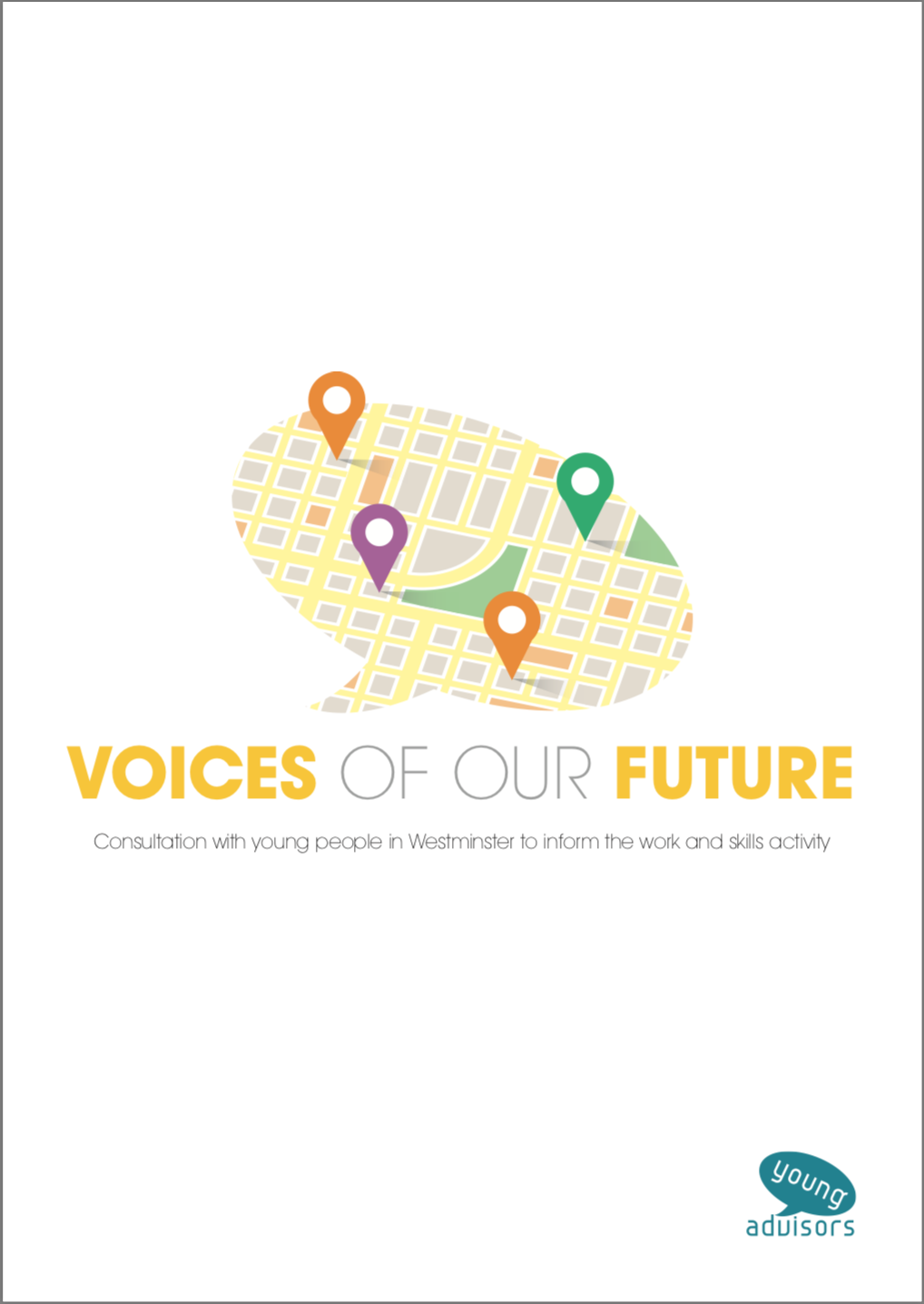 Evaluation of Services; Langworthy Community Centre
Working for Manchester Metropolitan University I liaised with key stakeholders and colleagues to fund and plan a 4-month research project.  My role involved the training and support of a team of ten bilingual researchers, employed as University staff for the duration of the project.  Data collection was qualitative and transcripts and notes were translated from 11 different languages adding additional training needs but enabling access to a more diverse sample (n=60).  Conversations focused upon how the centre could better support the needs of a growing and ethnically diverse community.   The research recommendations were used to inform the next phase of the organisation's business strategy.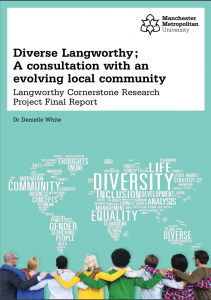 Creation of Infographics; Somewhere
I worked with board members and a graphic designer to analyse focus group and survey data for a LGBT charity. Conversations enabled the recreation of this data visually into several infographics to be used for marketing and awareness purposes.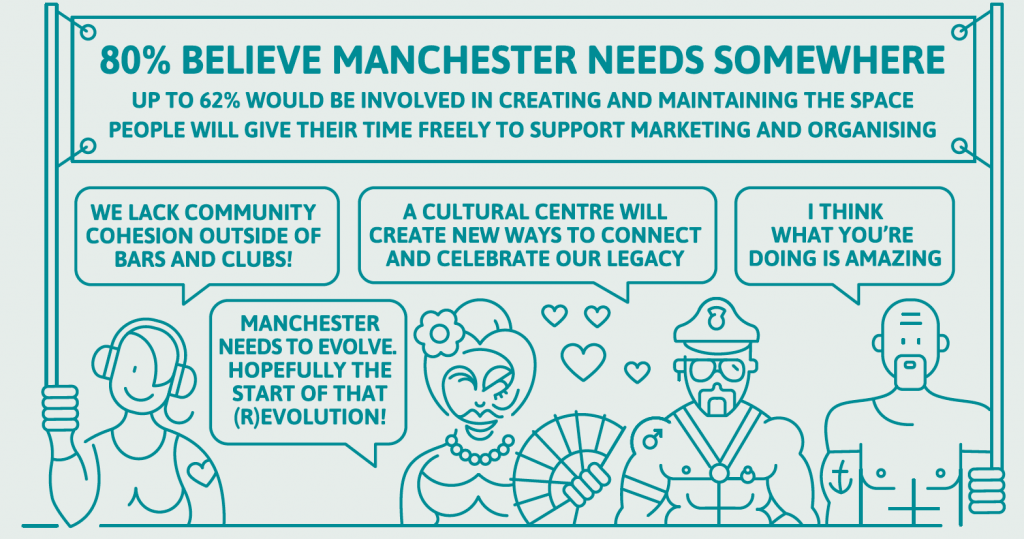 Evaluation of Services; The Proud Trust
Two training programs and a Women's Project were evaluated through interviews and survey data.  Findings were analysed, shared and written up into a report to inform strategic planning; report available on request.
I also reviewed and wrote up an array of material to inform the organisation's 2019 and 2020 Annual Report.
Dani has been a true critical friend in enabling our work to have insight and develop improvements. This has been particularly true with regard to our work with women where Dani was able to see opportunities and pathways that have now encouraged new ways of working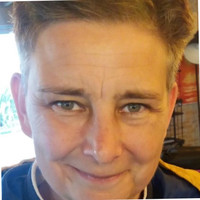 Sally Carr MBE
Operational Director, Proud Trust
Danielle created an environment where I could really be myself, I was open about my anxieties and insecurities. This combined with her ability to cut through the confusion in my mind enabled powerful conversations and progress. I am amazed at what I have been able to achieve professionally (and personally) through in a very short time through our coaching! Thank you 🙂
Rachel Slater
Senior Lecturer
Danielle has excellent research skills, she is an extremely good communicator, teacher, mentor and developed this community research project with skill, proficiency and sensitivity. I would recommend her for further research projects, she fulfilled a very difficult remit with energy, empathy and her knowledge of community consultation and expertise is outstanding.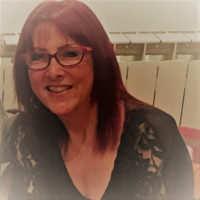 Bev Fletcher
Board Member, Langworthy Cornerstone Association
If you have an interesting project that you think I could help with, please get in touch.