What can I do with a PhD; Business Studies Workshop Runs in Manchester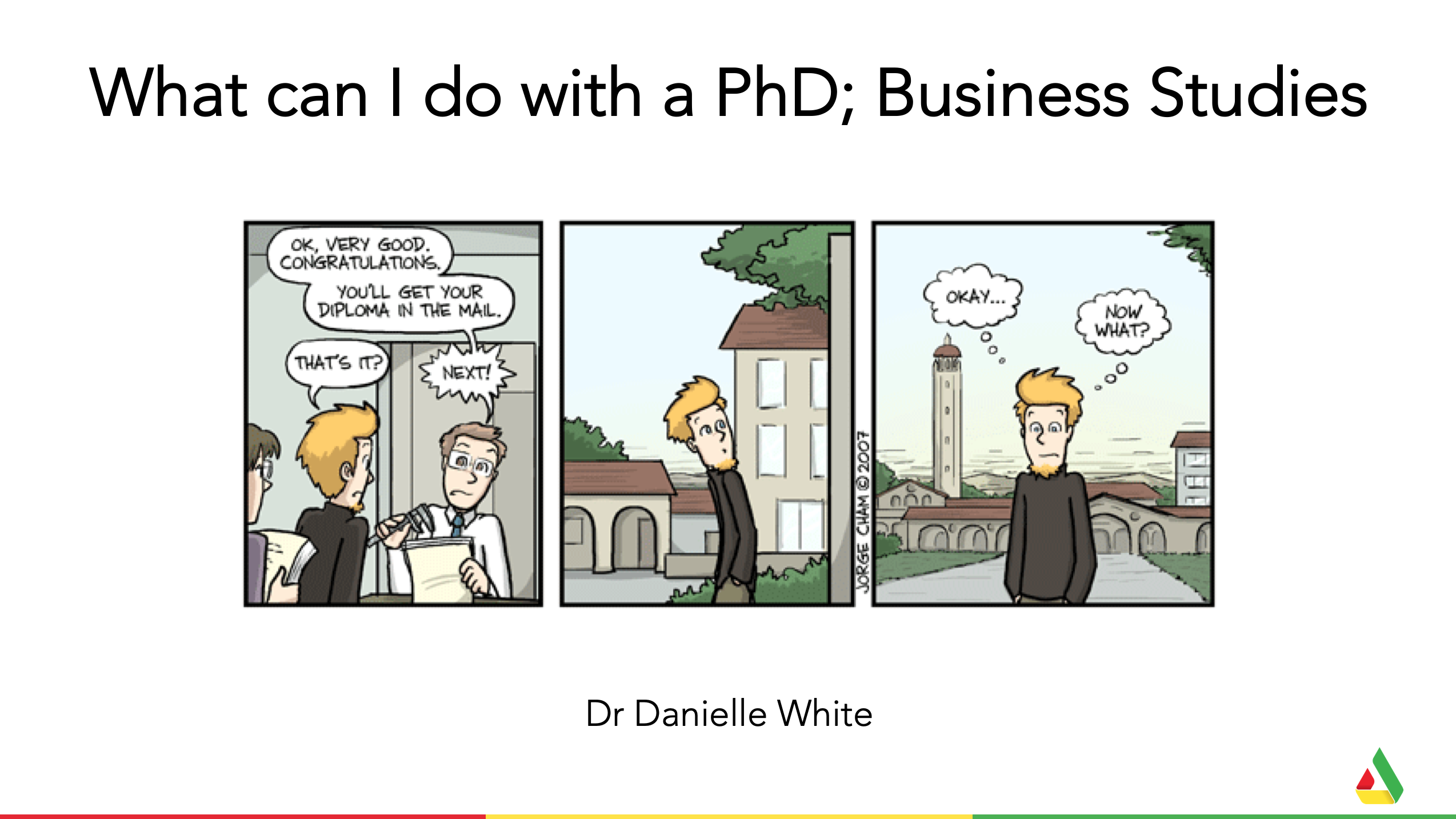 Dr Danielle White's PhD workshop was opened to PhD candidates in Business and Management after Dr Despoina Filiou, Senior Lecturer at Manchester Metropolitan University, secured funding from the Society for the Advancement of Management Studies.
This event provided a fantastic opportunity for PhD candidates across a range of Universities to explore their career journeys and employer perceptions, to understand PhD transition trends and challenges and to strategically plan for their next career phase.
The workshop was complemented by guest speaker Dr Paul Dewick who facilitated a lively discussion around navigating employment challenges and expectations and a networking event with workshop participants and PGRs from Manchester Metropolitan University.
The workshop was quoted as enabling valuable conversations regarding the challenges of transitioning out of a doctorate and participants have since built relationships of support with others across Universities.
A video summary of the workshop can be found here: Click Here
If you are interested in running this or similar workshops within your University Click Here